WELCOME TO
RETAINAGROUP
Since Retainagroup was founded in 1982 our security system has been used to protect millions of vehicles and other valuable assets.
The company motto MARK REGISTER VERIFY RETAIN speaks for itself – through visible and permanent identification using state of the art marking techniques, registering details of marked items on a fully accredited secure database – the International Security Register – and providing a 24/7 verification service – we put criminals at maximum risk of being caught and prosecuted if they steal a protected item.
In 2012 we launched a range of three unique laser marking units for the glass industry and this will be a major target market for the company in 2014.
LATEST NEWS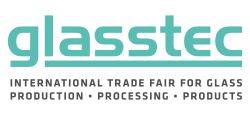 We were delighted with the high level of interest shown in our range of laser marking Systems at the recent Glasstec Exhibition. Enquiries were received from 49 countries and we are confident that a significant number of these will result in orders being placed.

MAJOR CUSTOMERS
AND BRANDS